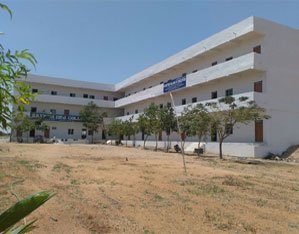 The Satyam Educational Society was established in the year 2006. The society emerged with great aims & ideas of social workers & educational experts & with likeminded people.
The society members & founders are well aware of rural area problems & the importance of education for rural India.
In the very first meeting, society discussed in length about educational facilities for rural areas & moral values in education. On their discussion, society members indentified the following things.
1. Teacher is a main pillar in reforming the society
2. In order to provide good & qualitative teachers to the society decide to start teacher training institute.
3. Decided to produce more number of teachers from rural areas who are well aware of rural area problems.
With this objective, Satyam Educational Society started a teacher training institute on the name of Satyam College of Education(B.Ed College) Kodumur, Kurnool(Dist.)
Details of Society members:
Satyam Educational Society, Regd: 595/2006
81-248-1, Kasturi Nagar, B.Camp (Post), KURNOOL-518002, Andhra Pradesh.
| | |
| --- | --- |
| President | S. K. Srinivasa Rao |
| Vice – President | B. Rajani Kumar Singh |
| Sec/Correspondent | K. Murali Mohan |
| Treasurer | K. Hari Prasad |
| Member | K. Prathibha Bharathi |
| Member | K. Shakunthalamma |
| Member | K. Kalyani |
| Member | B. Sujitha Bai |
| Member | S. K. Vimala Devi |
| Member | B. Nirmala Devi |
| Member | S.K. Subba Rao |
| Member | B. Lakshmi Bai |